"New" crew photos discovered

Click on each image for a larger version (these will be slow to load) but none are to be reproduced for publication or similar without Dave McKeon's permission.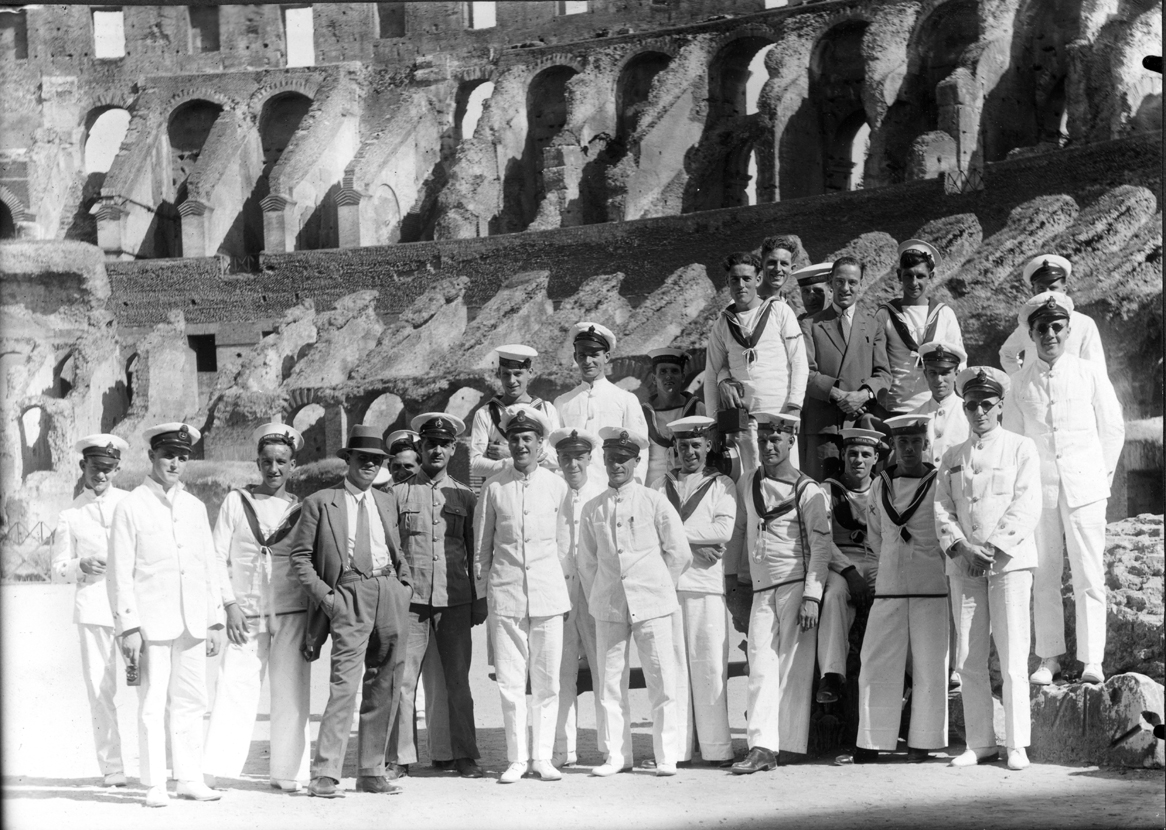 Taken at the colosseum which is stamped "Foto Colosseum - Zavoli Nicola - Rome" on the back and has no other details.
As a collector of old photographs I came across your website while looking-up information on some interesting photos that I've had for several years now. While my primary interest is the collection of old photos of, or about, my native Dublin, I often come across odd albums and/or loose pictures that I simply cannot resist and it was just such that prompted me to buy that which I am about to describe and which may be of interest to you.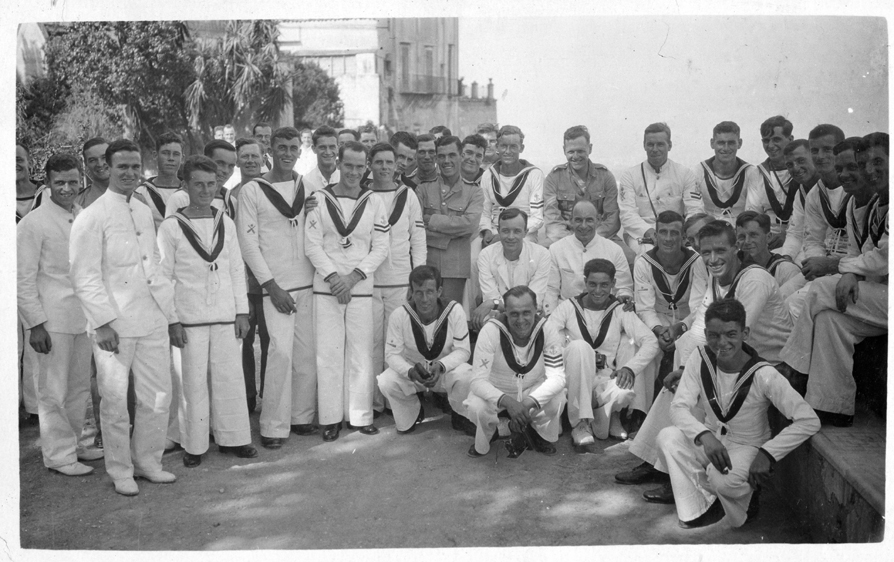 Taken in Monreale Garden at Palermo. The Hanging Gardens of the Monreale Monastery" written on the back.
About six or seven years ago I was browsing in a now defunct flea market here in Dublin when I came across a collection of three small albums along with one larger one all of which, I was told, came from the same source - a house clearance in this city. The three small albums contain typical family shots taken in gardens etc. about the 1920s or 1930s but the larger one is the one that prompted me to buy. The album measures about 29x24cm with about 100 pages, only about half of which contain photos with some of these being again, family pictures. The rest however - about thirty or more photos of good to excellent quality - relate to HMS Royal Oak. Knowing nothing of the tragic story at that time, I did feel that these once treasured pictures might be of interest someday.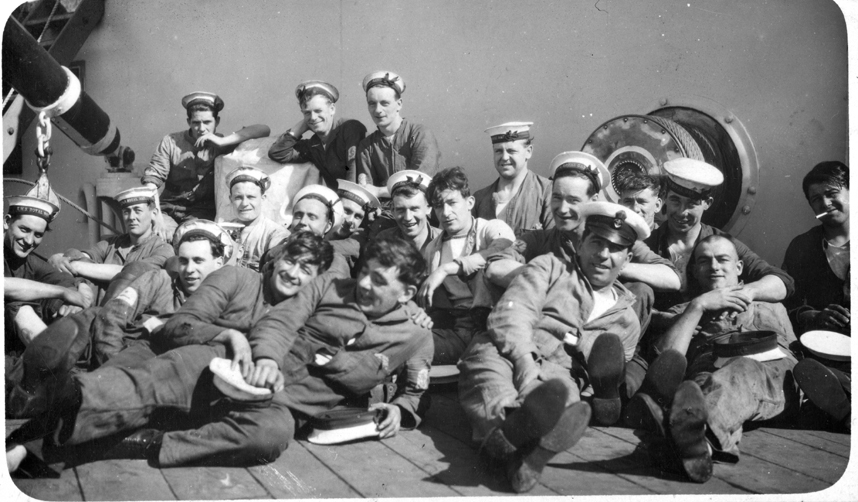 "A group of torpedomen during their dinner hour" written on the back.
The photos appear to date from the early 1930s and, although glued to the pages, most can be flipped up to reveal some information on the back. Also in the album are a few postcards addressed to "Mum" or "Mother" - a Mrs. C. W. Hawkins in Tralee, Co. Kerry. The postcards and many of the photos are signed "Bertie" or just "B" who himself appears in several of the pictures. It would seem then that these were the personal photographs of one Bertie Hawkins, a seaman on HMS Royal Oak, and which he sent home to his mother in Ireland during the early 1930s. Some of the photos show Bertie in the routine of the ship and with his shipmates and a few others show the ship in different manoeuvres, one or two of which may be copies. The best, I think, are the ones that show the crewmen enjoying their leave, or simply enjoying each others company - the very first photo in the album being an excellent picture [undated but professionally taken] of the crewmen on a visit to the Colosseum in Rome. A few others show some details on the ship that would be of more interest to an enthusiast such as yourself.

As I have said it is some years now since I bought the albums and, to be honest, I simply never got around to looking-up the ship until recently when I rediscovered the albums in preparation for redecorating. Being relatively new to the internet, you can imagine my surprise on typing in the words "HMS Royal Oak" and finding your excellent website and reading the very tragic story of the ship and the loss of so many of the crew. Your description of the events of the sinking and particularly of the wreck was very moving indeed. I note that there were two men named Hawkins who lost their lives in the tragedy but assuming "Bertie" is Albert Hawkins it, it would seem that he was no longer on the ship at the time of the sinking. Looking through the albums again I found, in one of the small albums, a couple of photos relating to HMS Medway [dated 1937 and 1938] which may suggest that he moved on to this ship after HMS Royal Oak. I never did work out the connection with Dublin though there is a lead!

In any event Peter I'm attaching some scans of a few of these photos to give you an idea of their content. Perhaps you have one or two already but if they are of any interest to you I would be happy to forward some more in greater resolution. It would be nice if they help to tell a small piece of a fascinating and very tragic story. The greatest satisfaction would be to find that a family member recognises a loved one in an image they have never seen and one that could so easily have been lost.
Regards
Dave McKeon
Dublin.
mckeondave@eircom.net